BURGER KING // REAL MEALS //  #FEELYOURWAY
When I was a kid, I used to call the Happy Meal the "melancholy meal." The Happy Meal always just felt presumptuous, probably before I even knew what that word meant. In a twist of fate and a few meals later, Burger King — a brand willing to take risks — became willing to take on the Happy Meal, acknowledging that no one is happy all the time. This led to the launch of the Real Meals (#FEELYOURWAY) campaign during Mental Health Awareness month. Burger King partnered with the non-profit, Mental Health America, offering a collection of meals for how people actually feel. And no, happy isn't one of them. 
*While there's a small army to thank for this, here's the core crew from MullenLowe/Winston-Salem: 
Scott Stripling (concept, GCD/lead writer), Jen Macfarlane (ACD/lead art director) , Tara Nelson (Senior Copywriter) and the kick-ass/tireless Mike Molinaro (Head of Design). And, of course, the beloved Enrique Camacho (GCD/MullenLowe/Boston). 
#FEELYOURWAY was created to destigmatize conversations around mental health. Anxiety disorders are the most common form of mental illness in the United States, affecting over 40 million adults. And 332 million people worldwide live with depression. For the campaign launch, we created a short film which reimagines the classic Burger King jingle "Have It Your Way," only this time, abandoning the shiny and happy, opting for the more real and vulnerable.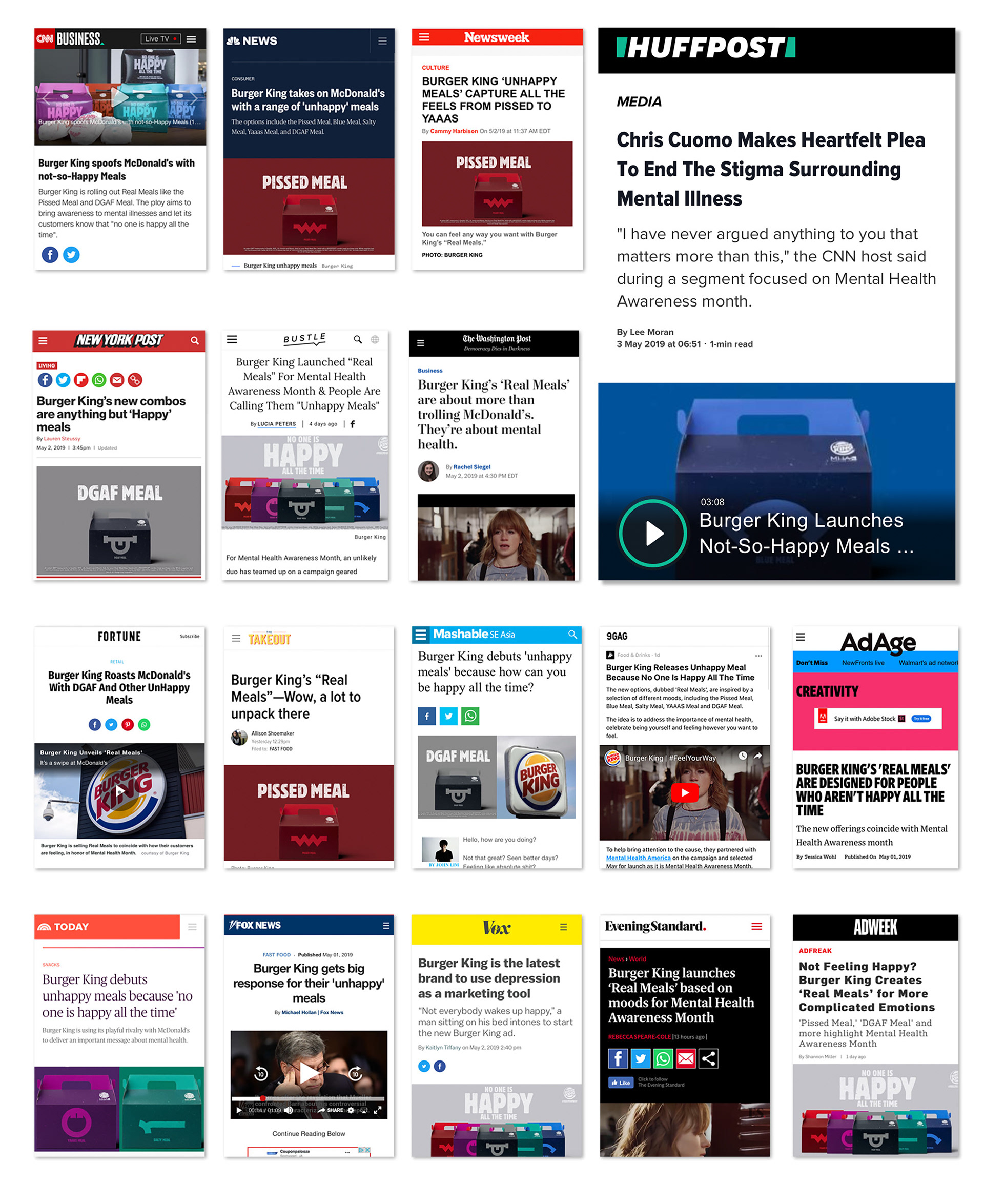 2021 Clio Awards

— Silver in partnership/co-creation + Shortlist in multi-platform
2021 Cannes Lions

— 2x Shortlists: Brand Activation, 1x Shortlist: Corporate Purpose & Social Responsibility
2020 Andy Awards

— Gold in Bravery: Idea
2020 One Show

— 6x Shortlists