MCDONALD'S | ESPRESSO LAUNCH
"For some reason we seemed to become the poster child for excess. It's easy to laugh about it now, but people said that buying a latte at Starbucks wasn't smart. McDonald's put up billboards saying that four dollars for a coffee is dumb."
—Howard Shultz, CEO of Starbucks, Harvard Business Review, July 2010
___________________________________________
Taking on Starbucks in their own backyard was no easy task for the launch of McDonald's premium coffee in Seattle. A place where the bean-wielding juggernaut outflanks McDonald's 4-to-1. The strategy: Tap into unpretentiousness, a core value of Washingtonians, to create a backlash against coffee elitism. There, UnSnobby Coffee was born, starting with the media placement of an outdoor board right across the street from Starbucks' headquarters which made the casual observation: four bucks is dumb. What followed was an integrated campaign that triggered Seattleites buying McCafe,
over-delivering a trial goal by 173 percent, along with a silver Effie.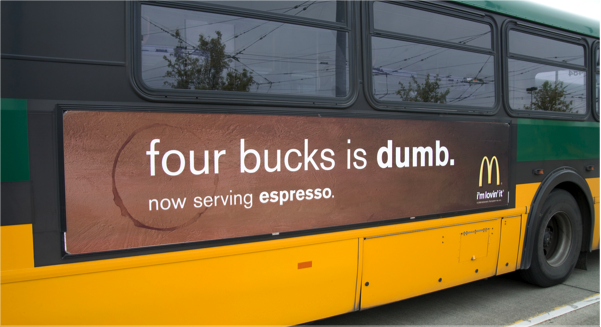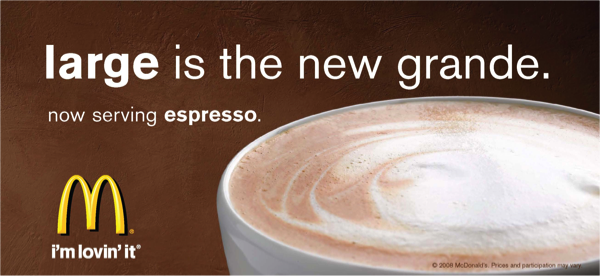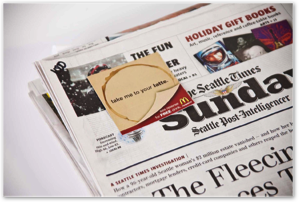 Unsnobbycoffee.com
Break up with your barista over email, stage a coffee intervention on a fellow caffeinated snob, play a game of Hot Shot pinball, realize that ordering a cup of coffee doesn't require being fluent in Italian.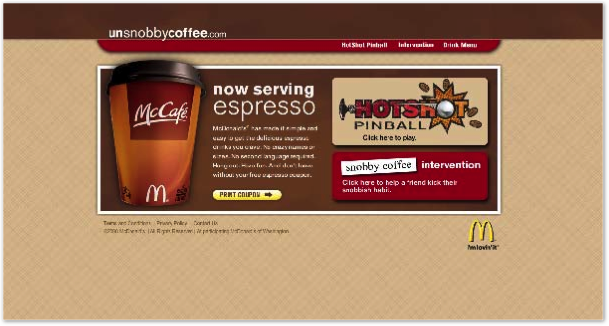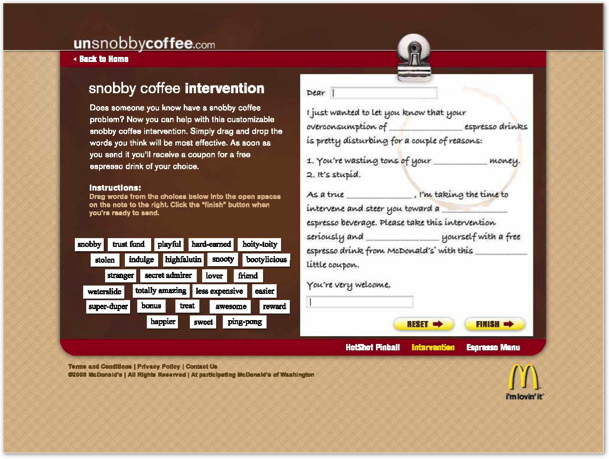 MCDONALD'S | 
SNACK WRAP LAUNCH
College students generally operate on a small budget. College students generally live largely on snacks. This campaign set out to convince college students to abandon a bag of chips for something better.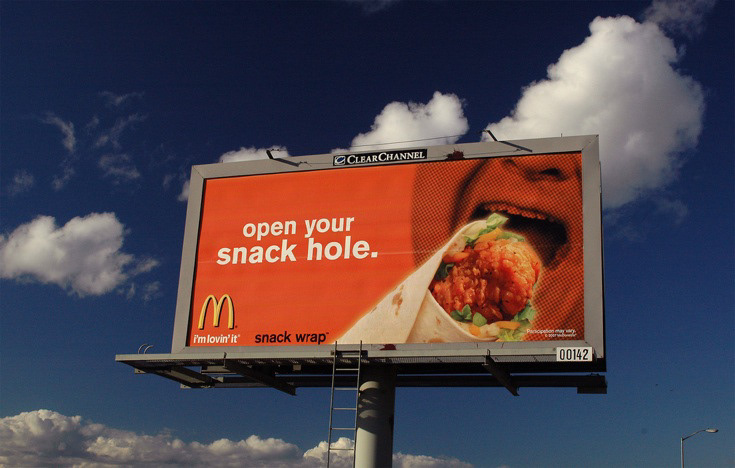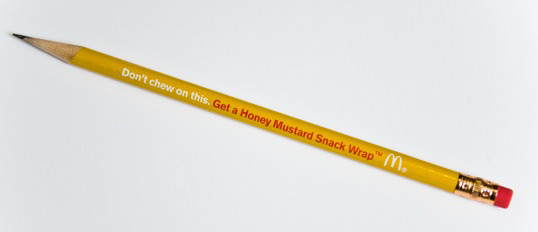 Alternative weekly & college newspaper personal ads